Looking for employee incentive ideas?
As a business, you need to stay competitive and offer the absolute best benefits package. It's how you attract, as well as retain high quality talent.
A benefits package will be made up of various different incentives you can offer your employees. Knowing which ones are worth their weight, is valuable knowledge.
What are the best ones to implement for your business? Keep reading below to find out!
15 Best Employee Incentive Ideas (Successful Companies Actually Use)
Below, you'll find 15 of the best employee incentive ideas that successful companies actually use.
1. Employee Discounts - Apple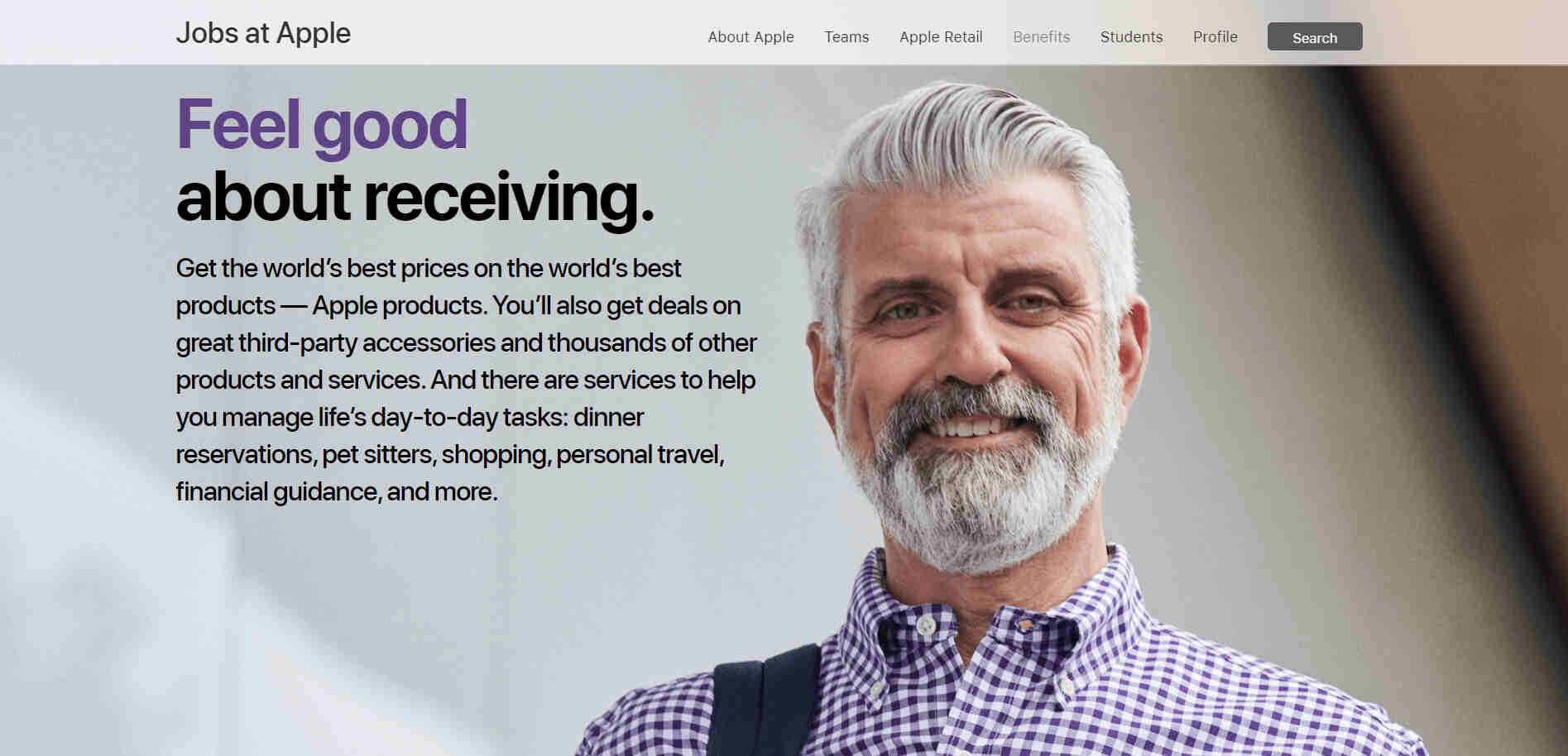 Apple — the biggest brand in the world — offers its workers extremely competitive employee discounts. If you work at the company, you can get 25% off one "hero" product each year. A hero product is either an iPhone, iPad, MacBook, iPod, or watch.
You also get $500 in stackable credit every 3 years, 25% off every other product, and 15% off refurbished products. There are also discounts for third party products — some promos can be as high as 65%.
How to get started
Figure out what level of discount you can afford to give your employees. Find out what products and services of yours they value the most. ALso uncover whether or not they'd like to get deals for family and friends.
2. Volunteer Time off - Salesforce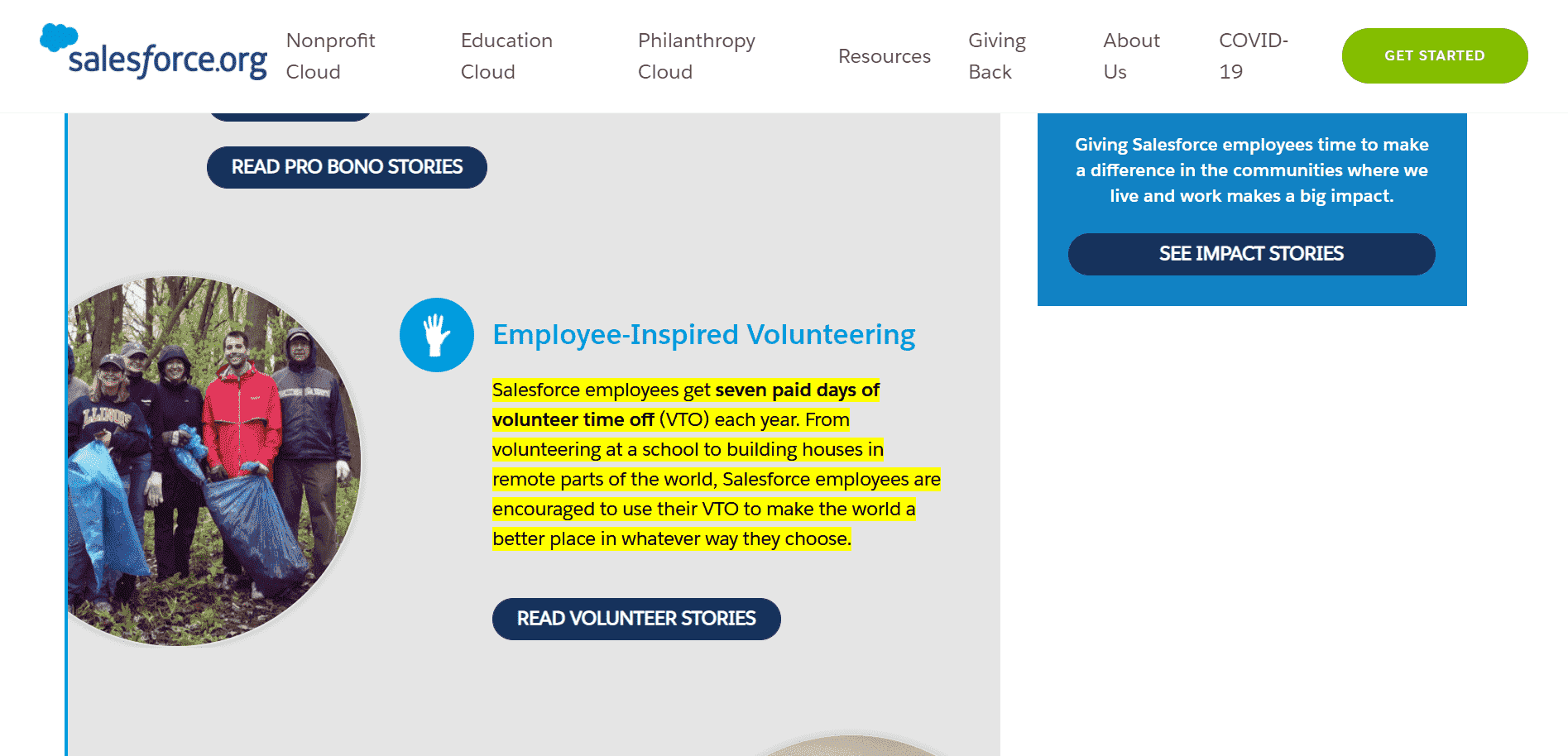 One of the more unique employee incentive ideas on this list is Saleforce's "volunteer time off" scheme. It works by giving each individual worker seven full paid days every year to go volunteer. They can help in local schools, or even help build houses in third world countries.
In fact, an individual's first day working for Salesforce will be to volunteer somewhere. CEO Marc Benioff stresses it is a core part of the company culture. Judging by the fact they are the biggest SaaS company in the world, I'd say it's working.
How to get started
As many other companies have now adopted a volunteer time off scheme, you can look for inspiration and guidance. Check to see what employee incentives you offer currently, and find out whether you can fit paid volunteering in there.
3. Parental Leave - Amazon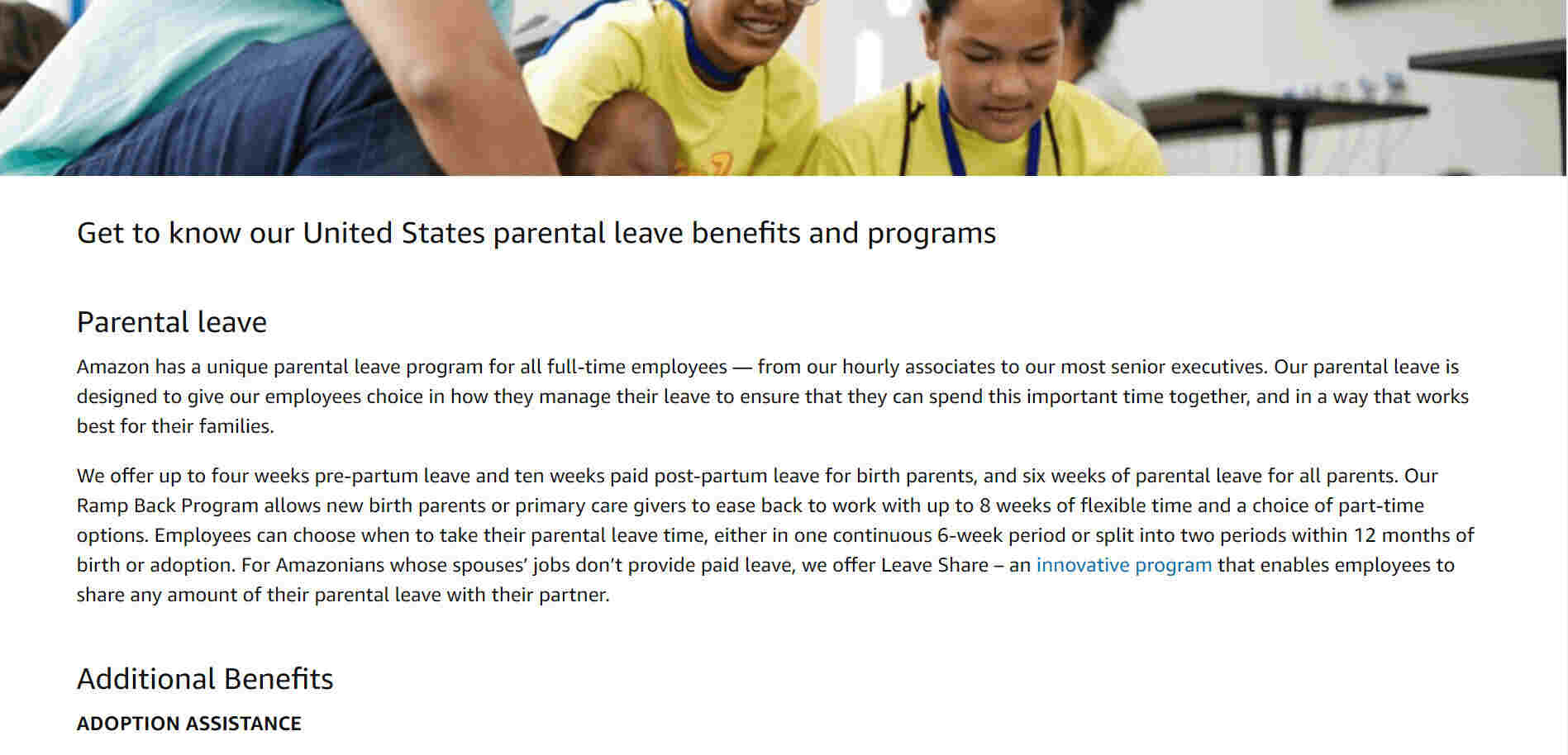 Amazon is one of the largest companies in the world, and it offers a progressive parental leave program to employees. Birth parents are offered up to four weeks pre-partum leave, as well as ten weeks postpartum. If you're just a parent, you too can get time off — six weeks
They also offer a flexible "Ramp Back Program" which aims to ease employees back into rotation at work.
It's free for all full-time employees — from the very top c suite level, down to the frontlines.
How to get started
Most companies these days do have some form of a paid leave program for pregnant women. You should try to make yours even more progressive, like Amazon has done. Try to extend it to both parents, and consider flexible options to ease back to work.
4. Wellness Allowance - Facebook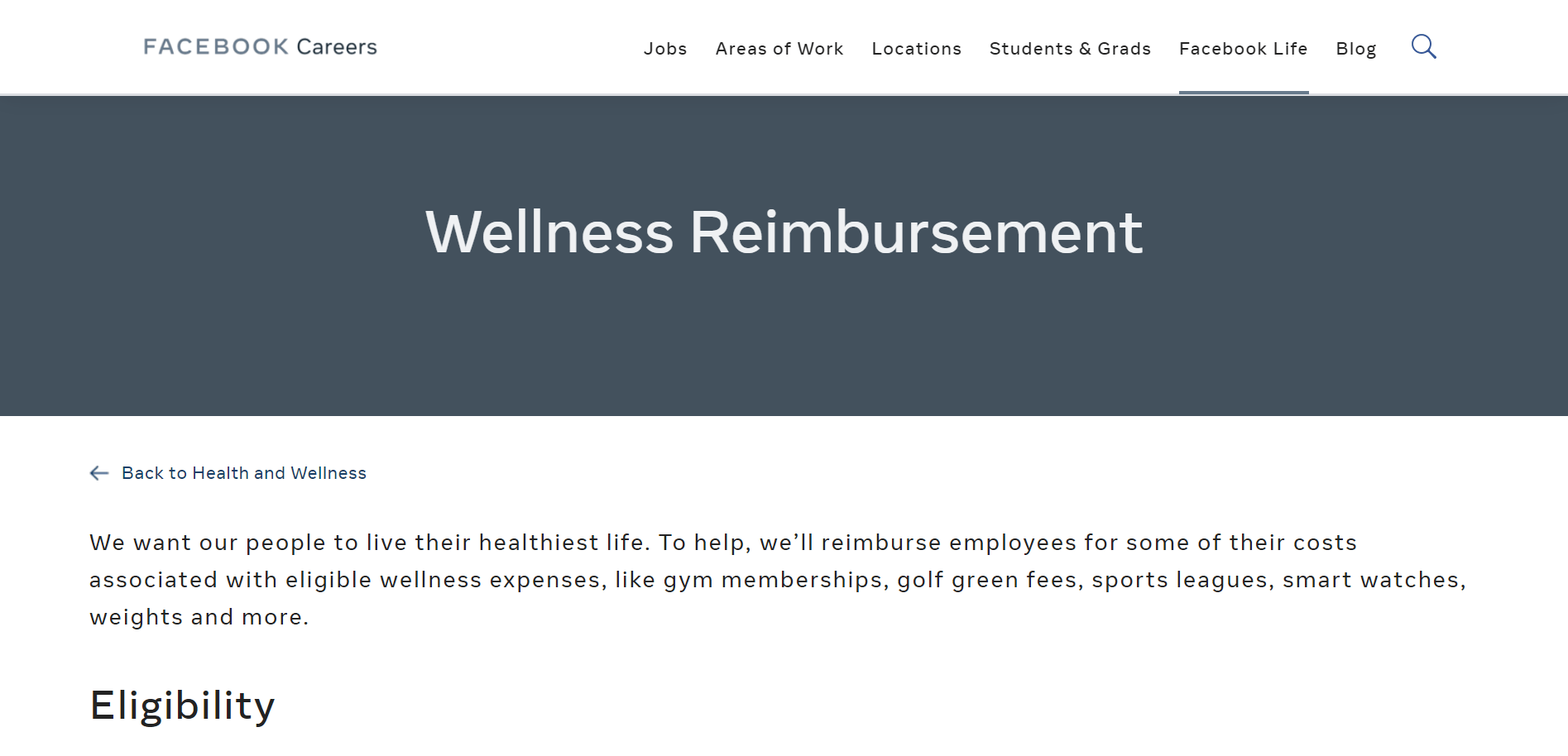 One of the cool things Facebook offers its employees something they call a "wellness reimbursement." Basically, the company will help play for some health-related expenses, whether physical or mental. This might include gym membership fees, lessons, equipment, or even recreational sport leagues.
All workers will have to do is show receipts for eligible expenses, and they can write off up to $720 every year.
It's eligible to all employees, even part-timers and interns that work at least 20 hours a week. The interns however, will get a lesser amount of reimbursement.
How to get started
It's important to understand that a wellness reimbursement is not medical cover — it's more health and lifestyle related. Try to find out how much you can afford to give to your employees each year. Take time to survey your workforce and find out how much their health expenses are.
5. Tuition Reimbursement - Microsoft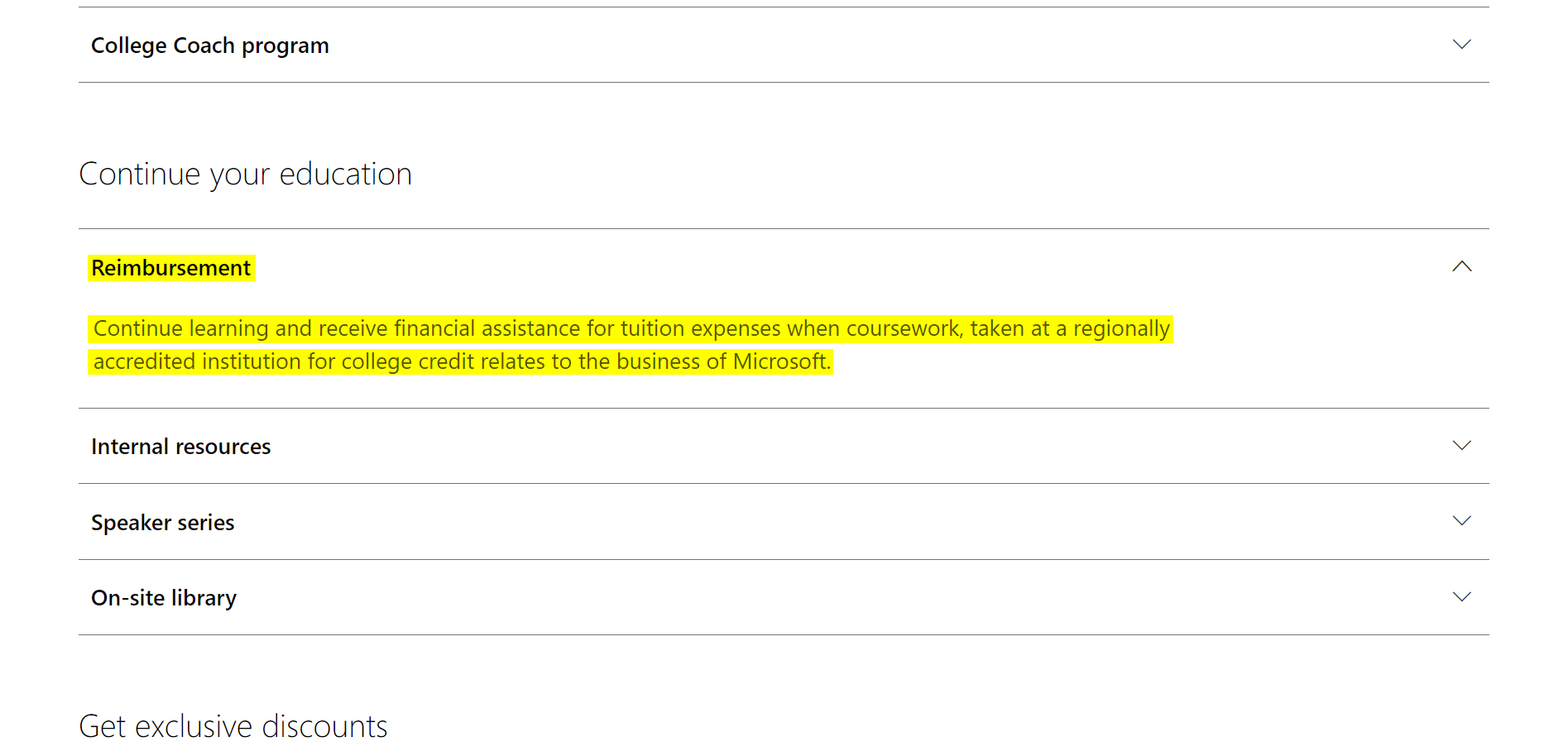 If you work at Microsoft you can actually get financial help from them if you want to continue your education. Employees are given $10,000 a year of assistance for expenses related to a course that relates to Microsoft. It also has to be at an educational institution that is accredited.
It's available to all employees — many have taken advantage and gone back to college to bolster their resume.
How to get started
Find out what education courses/degrees relate to your business, and how much they cost. Ask your employees what degrees they have, and what they might want to go back to school for. Lastly, try to uncover how much money a year you can afford to support your workforce.
6. Commuter Benefits Program - IBM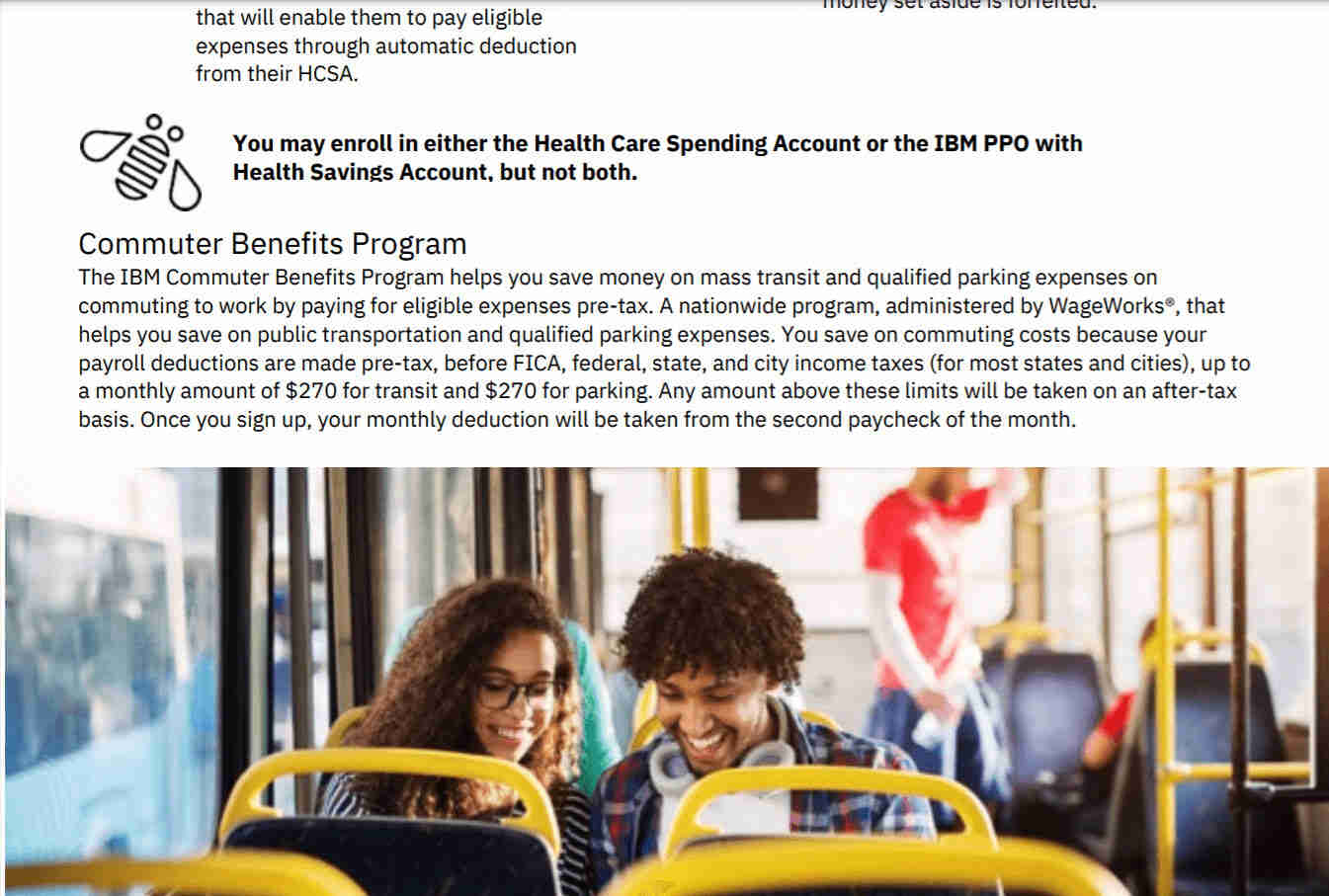 As modern cities continue to become denser in population, alternative transportation methods have become essential. IBM recognizes this shift and offers its employees a "Commuter Benefits Program." It basically allows them to write off expenses involved with getting to work.
Each employee is allowed up to $270 monthly for transit, as well as another $270 monthly for parking. So, it doesn't matter whether you're catching public transport, or driving in, IBM has you covered.
How to get started
As a business, you should be eligible for a commuter benefits program, thanks to WageWorks. They are a provider of employee benefits and reimbursements — IBM's commuter program is run by them. If you're a business that runs purely online, with no physical location, obviously this incentive idea isn't for you.
7. Headspace Meditation App - Adobe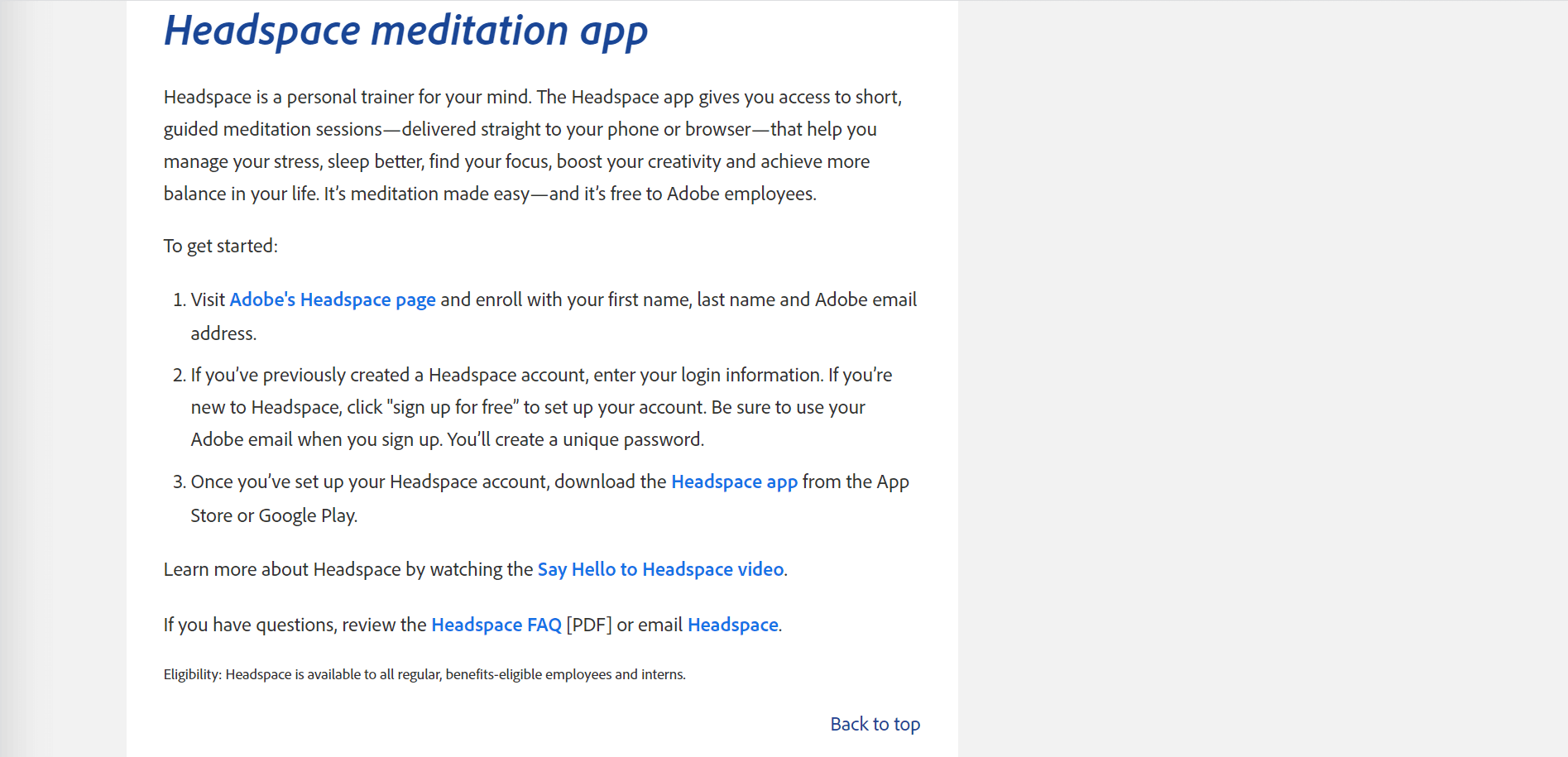 Adobe offers all its employees free membership to the Headspace meditation app. This is quite significant as it usually costs $69.99 a year to use.
The app includes hundreds of different guided meditations for sleep, stress, and a whole host of other things. There are also 40+ mindfulness exercises, and expert guidance from a former monk.
How to get started
Adobe is just one of many other large fortune 500 companies in partnership with Headspace. If this is something you'd feel would benefit your workforce, you can get in contact with them.
8. Fertility Benefits - Intel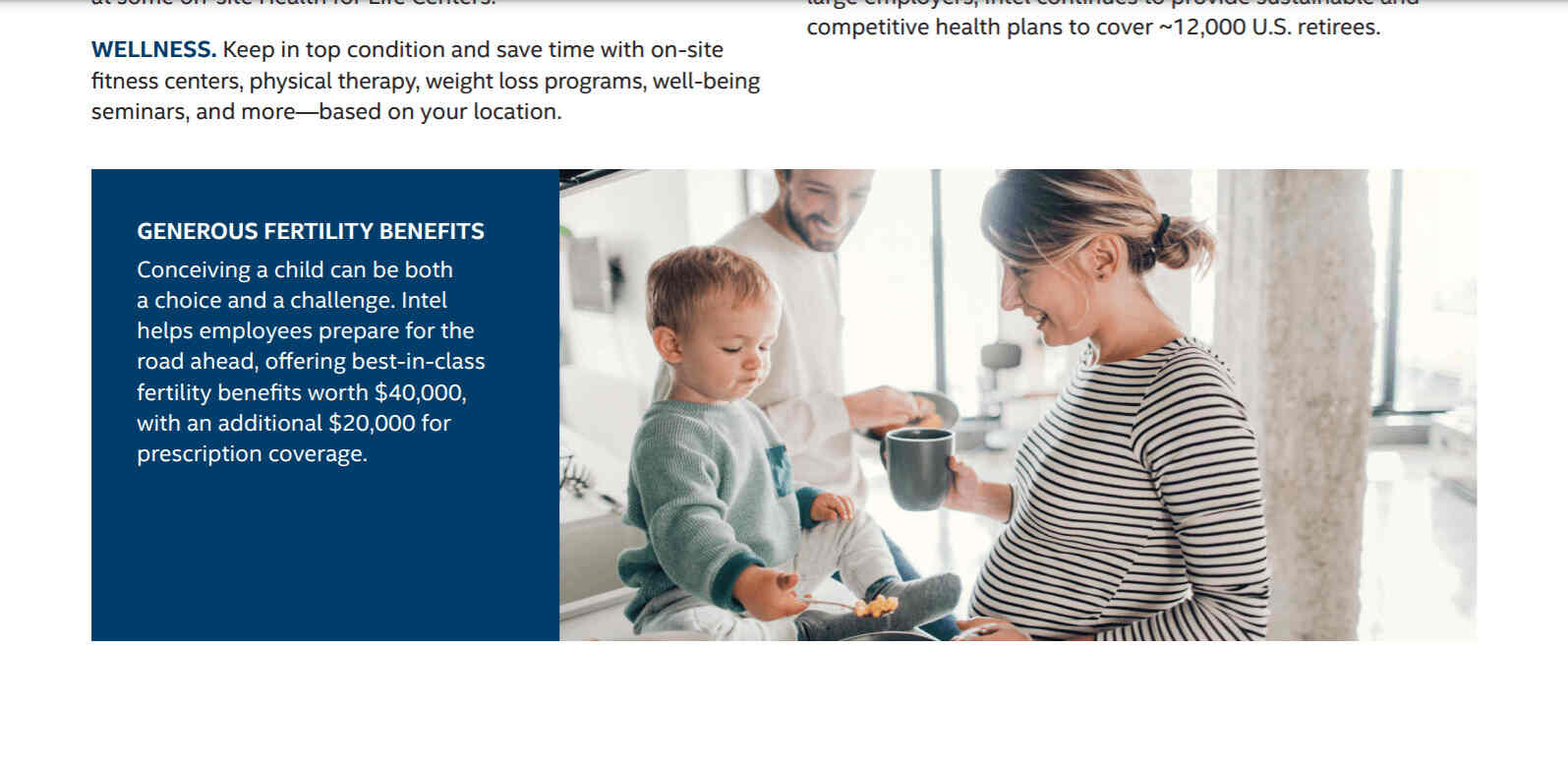 If you're trying to conceive a child, or are thinking about doing so in the future, Intel can help. They provide fertility benefits up to $40,000, plus an extra $20,000 for prescriptions, if needed.
The benefit used to only be $10,000, but Intel quadrupled it, as IVF can be expensive. In fact, a round (of IVF) costs $20,000 on average, and has a 20-30% success rate. If you're looking to build a family, know that Intel has your back.
How to get started
Survey your employees and get a feel for the temperature regarding fertility benefits. Is it something they want? Are any of them currently going through IVF?
Only 31% of businesses with a 500+ workforce offer fertility benefits according to a 2018 survey. So it's definitely something that can help you stand out and attract the best talent.
9. Free Food - LinkedIn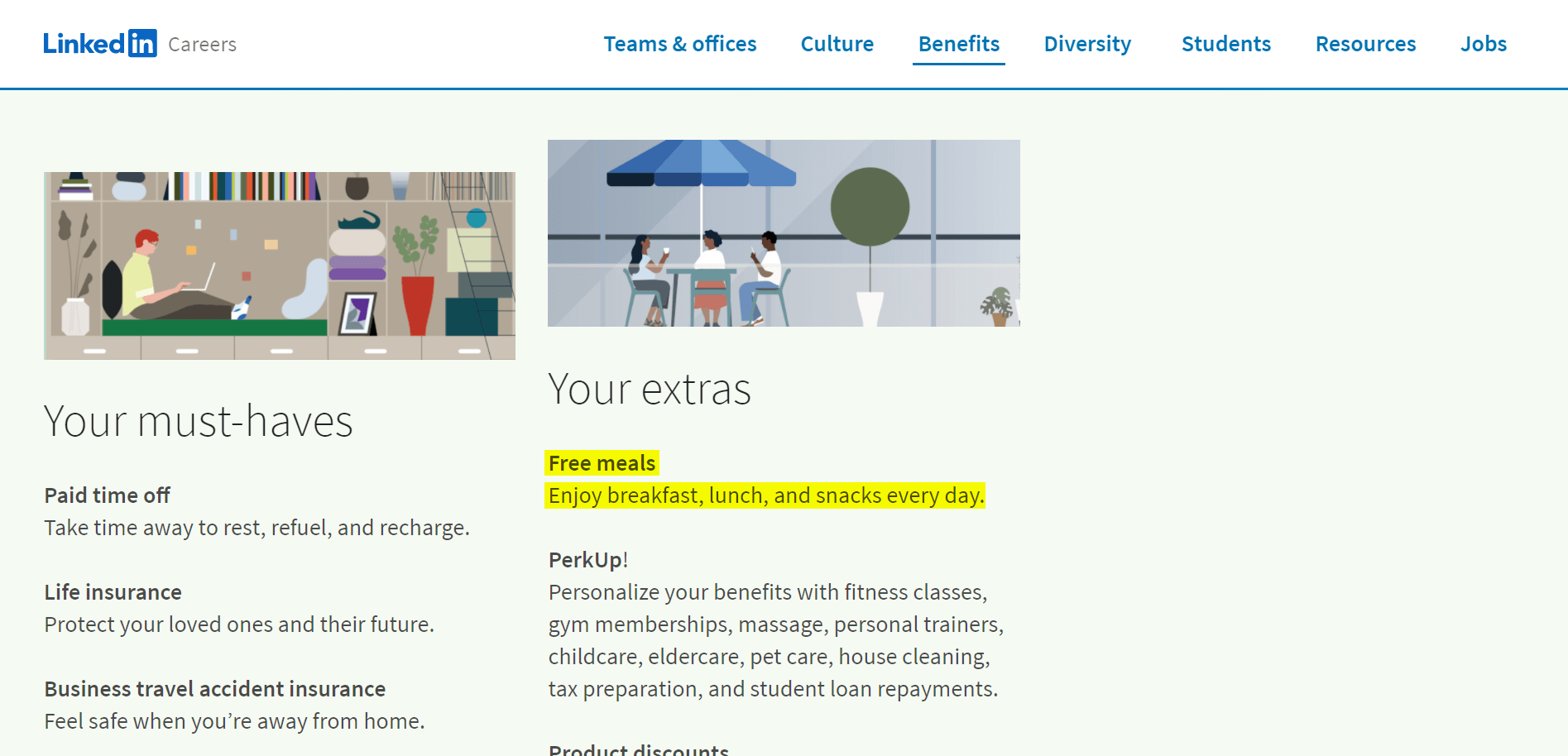 One major employee incentive LinkedIn is absolutely known for is its free food service. Inhouse, they will provide both breakfast and lunch to all employees. There are actual cafeterias on the premise, which caters will work from to provide the meals.
For breakfast, they'll provide foods like yogurt, berries, different types of milk, fruits, granola, and breakfast burritos. Lunch will have a much more varied and diverse menu.
This is one employee incentive idea that will no doubt supercharge employee morale, and attract talent to your business.
How to get started
The cost of providing free food varies, depending on how big your business is. You'll need to calculate these costs and see if offering free meals to your workforce is economically viable. You probably won't need to ask them if they want it, as everyone loves free food.
10. Unlimited Vacation - HubSpot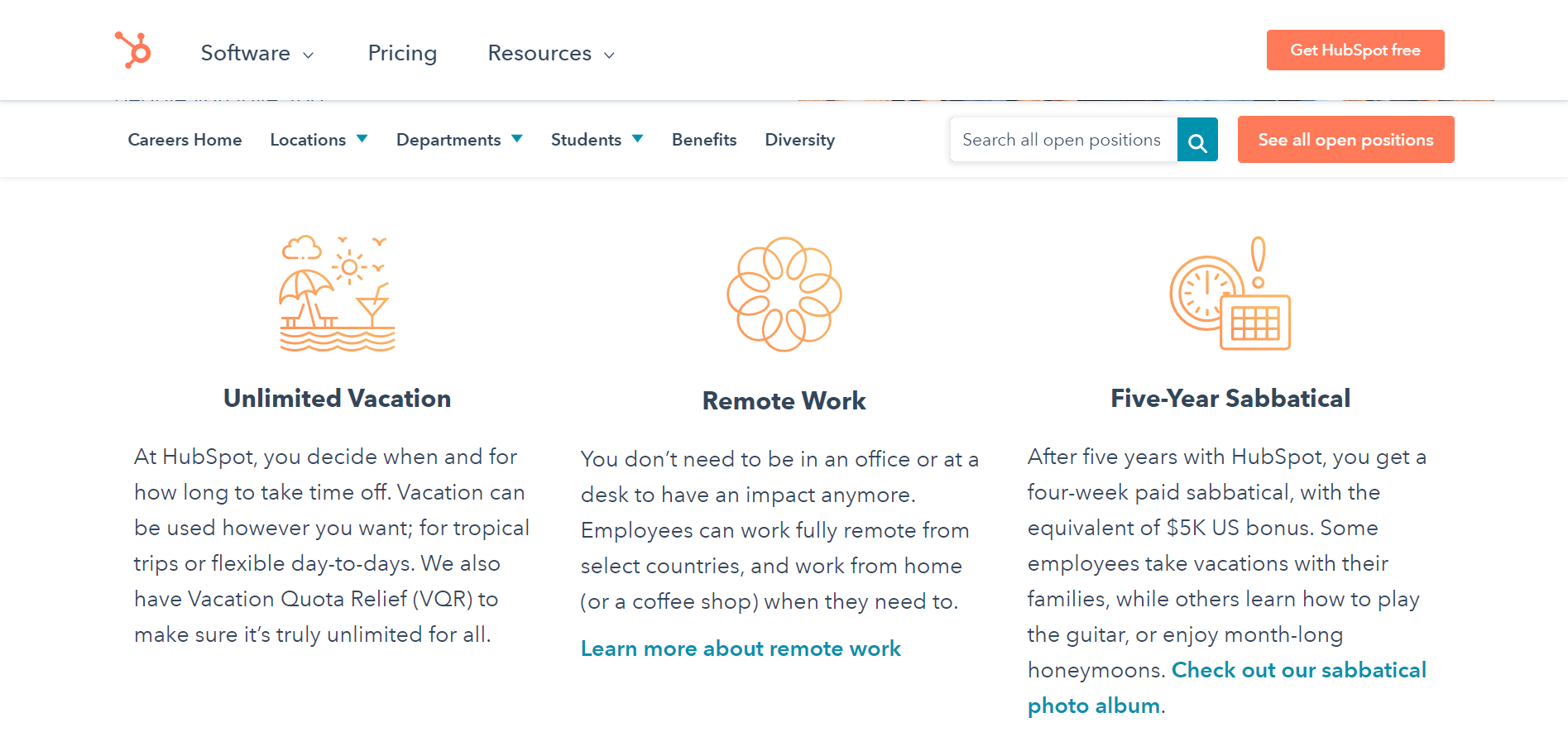 Back in 2010, Hubspot co-founder and CEO Brian Halligan announced that the company had switched to an "unlimited vacation" policy. It's now ten years later and they've yet to change it.
Unlimited vacation means that employees can decide when and how long they take off work. It can be used to make day-to-day issues more flexible, or for entire holiday trips overseas.
The policy works based on the idea that, as long as you get the work/job done, you can take time off. It also works because a lot of work can now be done online — employees can work fully remote.
How to get started
Get an idea of how much of your workflow and tasks can be done online, remotely. If most of your operation can run without needing to be in office, you should seriously think about implementing this.
11. Employee Share Discount - Accenture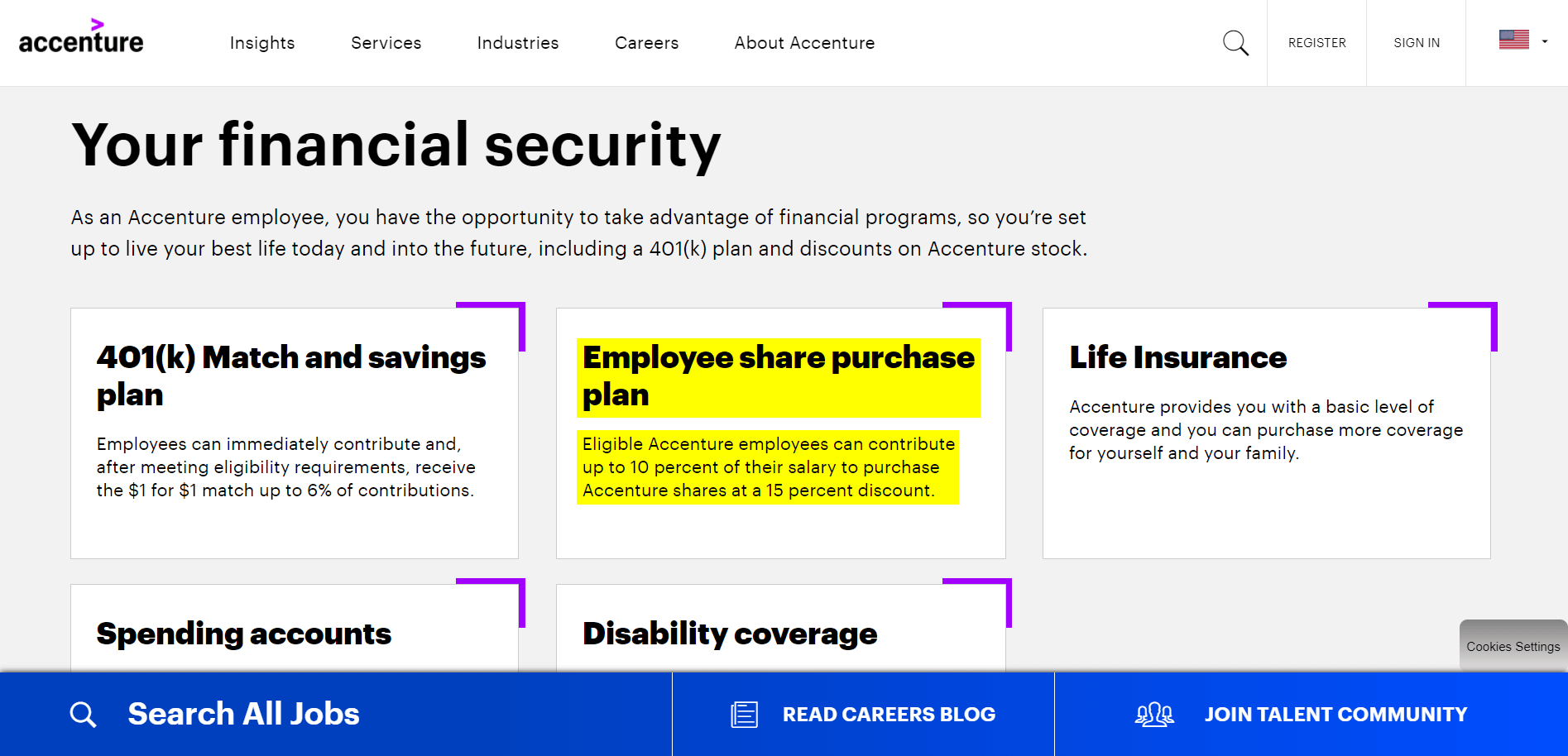 Accenture offers its employees a discount on purchasing company shares — a 15% discount to be exact. This practice is what's known as an Employee Share Scheme (ESS) and it's used by lots of businesses today.
The idea of an ESS is that it lets employees own part of the company they help build. It's an effective way to boost morale and accountability for a workforce. When the business succeeds, so do its employees who have stocks in it.
How to get started
When looking for help with setting up an Employee Share Scheme, there are many educational resources available on the internet. You should read these before you look to get a quote from an accountant or lawyer.
12. 24/7 Ethics Hotline - Cisco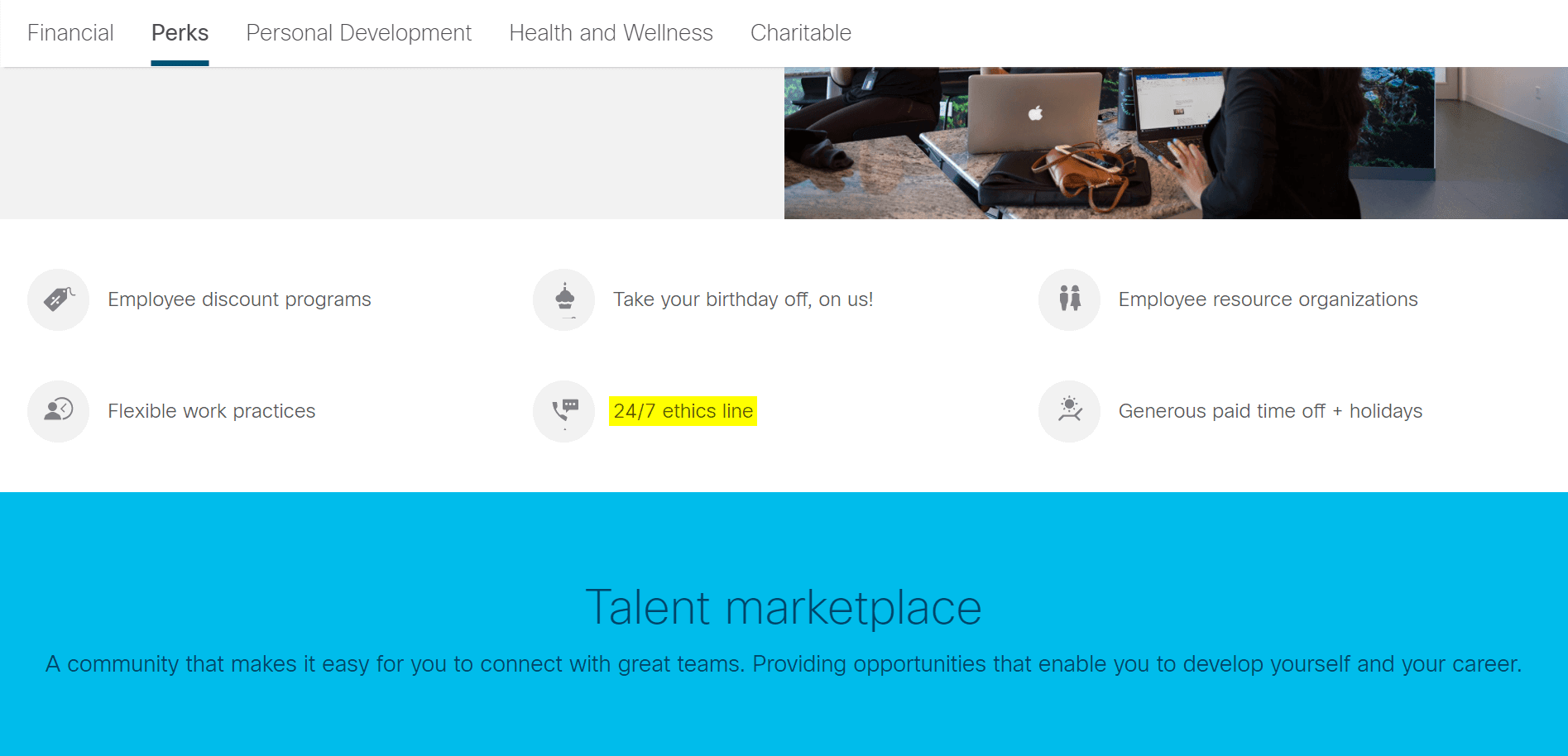 Cisco offers a 24/7 "ethics hotline" which allows employees to report illegal and unethical behavior anonymously. The service is provided by a third-party organization and is a way to protect the individuals from fear of retaliation.
The service works by the anonymous individual communicating with an expert. This expert will then report the concern regarding illegal or unethical behavior. Then, they'll contact the appropriate management at the company.
Ethics hotlines are growing in popularity because they are convenient, have a positive impact on company culture, and empower employees.
How to get started
Review your current ethics/complaint system and ask your employees if they're interested in having access to an ethics hotline.
13. Financial Counseling - Intuit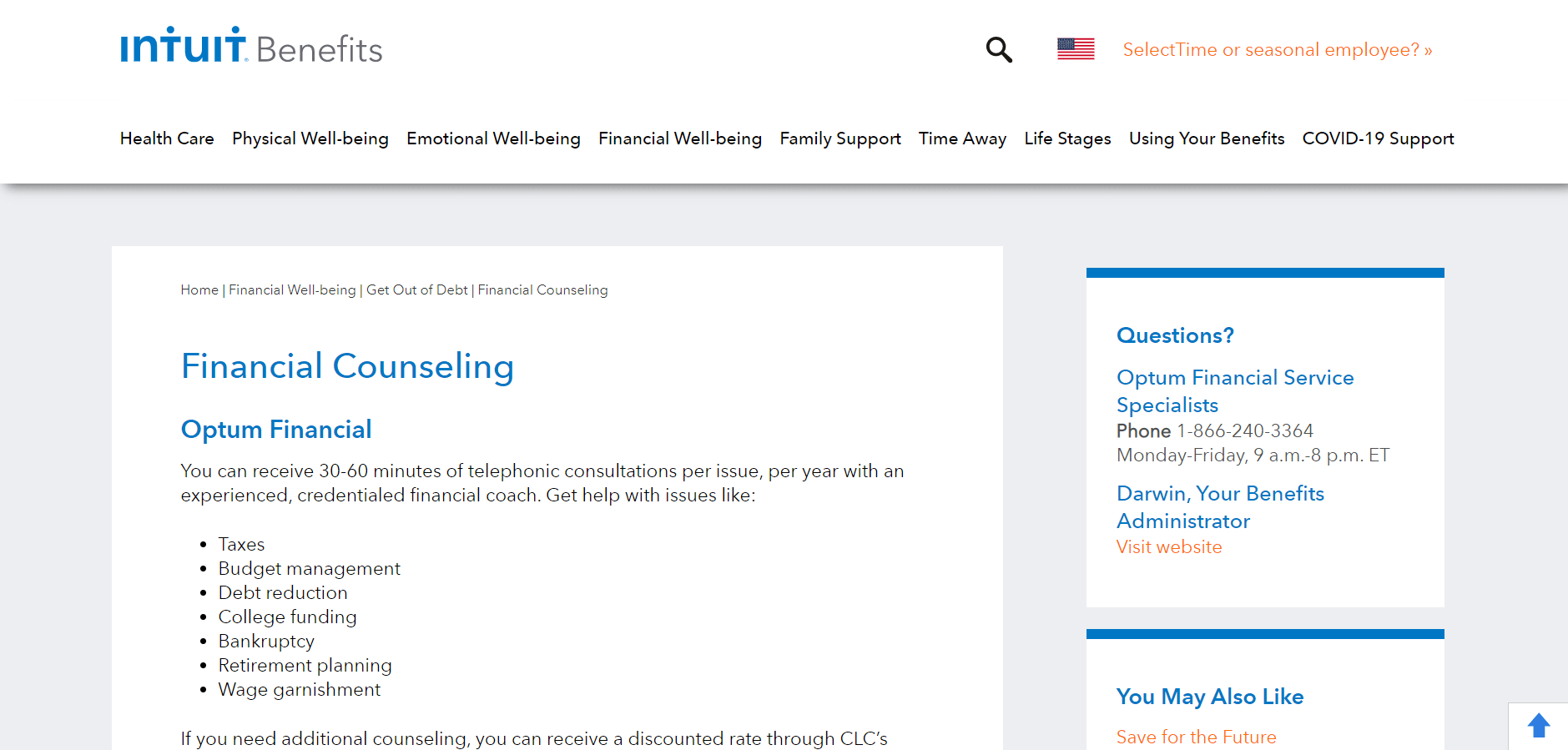 Employees of the SaaS company Inuit are given financial counseling as an employee incentive. Every year, they're given 30-60 minute consults over the phone about a specific issue. This consultation is with an expert financial coach who has the appropriate credentials.
Some of the issues employees can get counseling for include: taxes, budget management, college funding, debt reduction, bankruptcy, retirement planning, and wage garnishment.
How to get started
Ask your employees whether or not they have trouble with issues regarding their finances. Try the services of a financial coach to see for yourself how effective it could be.
14. Health Insurance - Samsung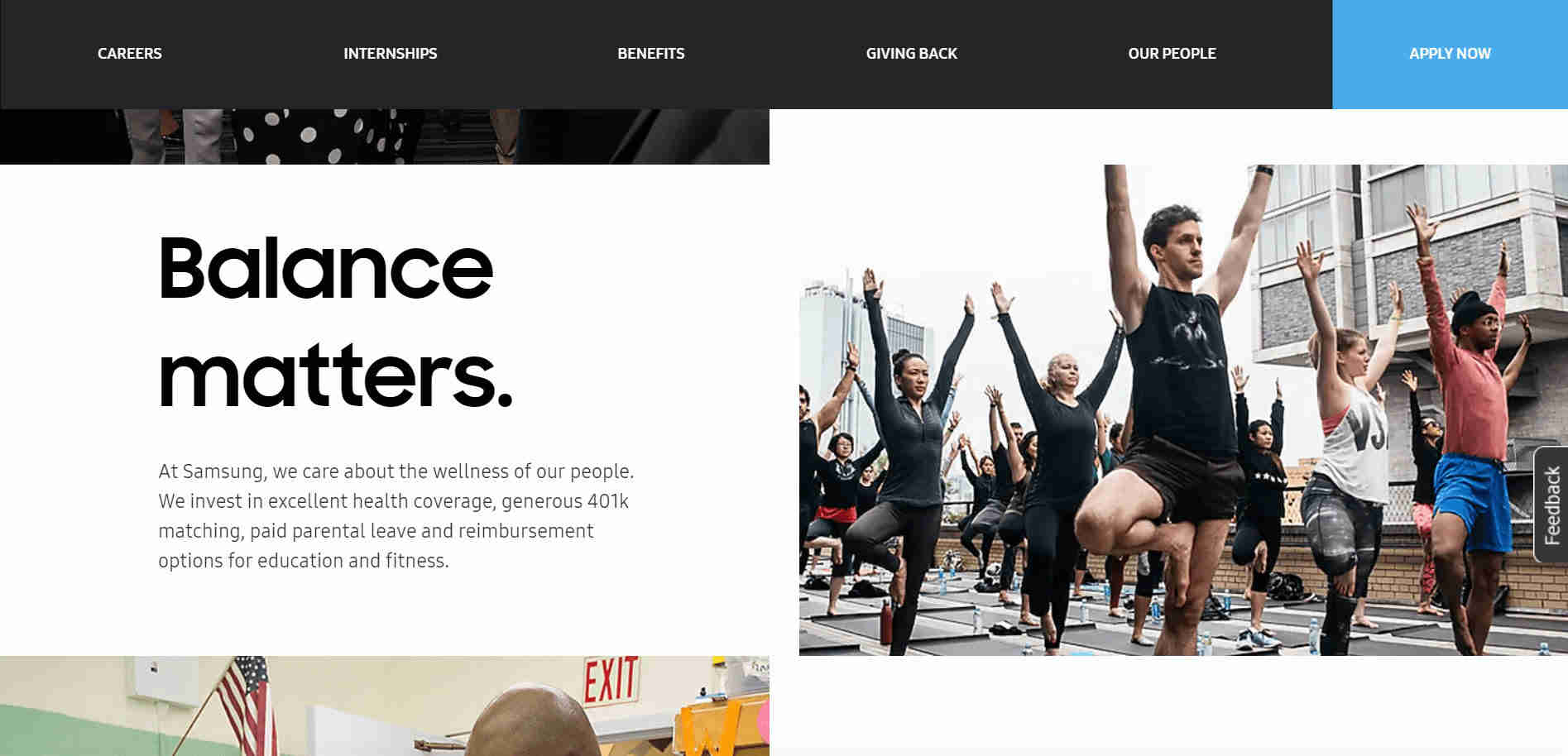 Samsung offers its employees one of the best health insurance plans, covering things like dental, medical, and prescriptions. Offering coverage is one of the most powerful incentives you can offer employees.
It's actually not mandatory to provide health insurance to employees, but it's highly advised. Larger businesses will get fined by the IRS, but ones with less than 50 workers won't. Even as a small business, it still can be valuable as an incentive to attract employers.
How to get started
Setting up an employee health insurance plan can be quite complex. You need to contact an insurance broker — these are individuals who specialize in the issue. They'll be able to help crunch the numbers, and find out if you can afford the coverage.
15. 401k Matching - Oracle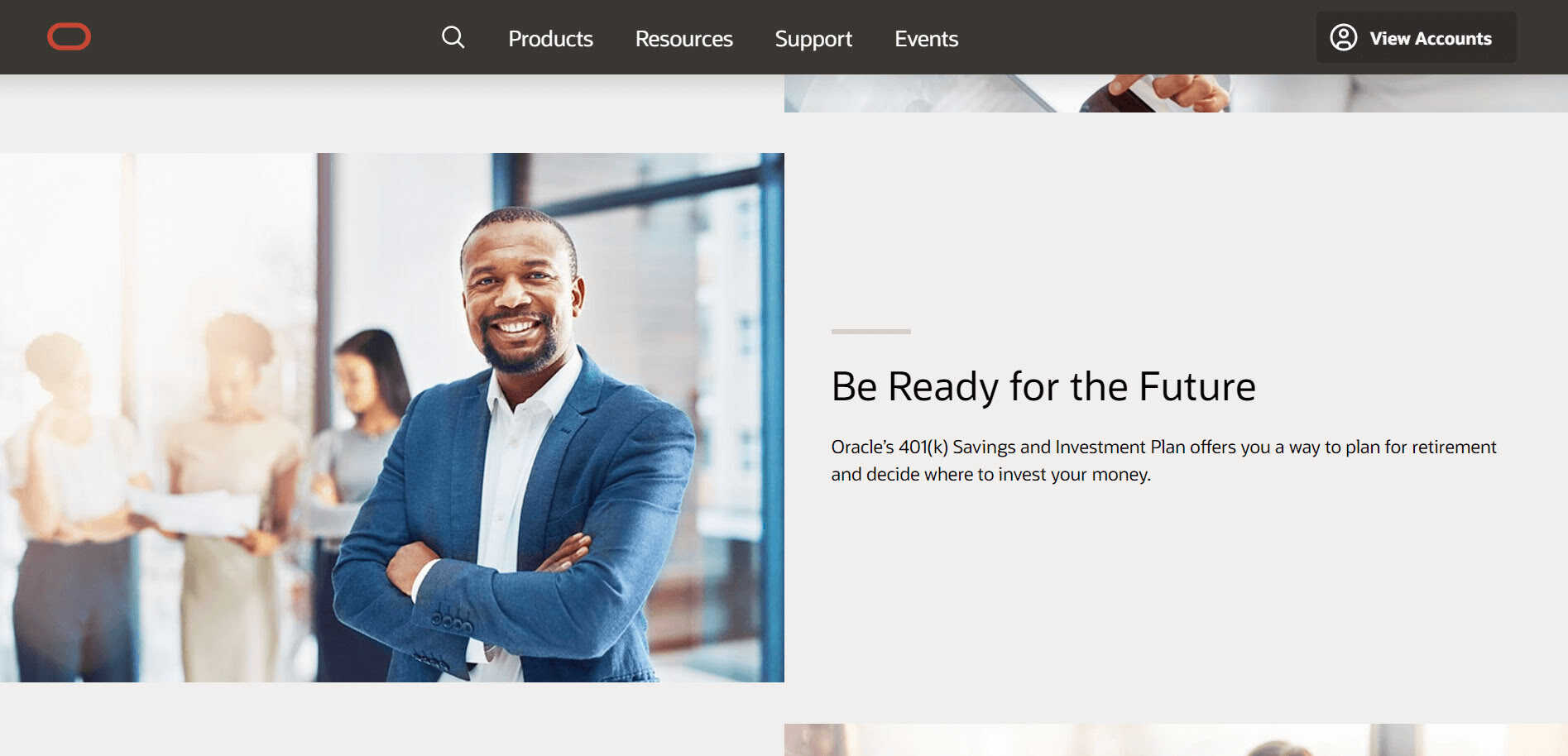 Like most large companies today, Oracle offers its employees what's known as "401k matching." This is where the business — Oracle in this instance — will contribute to a worker's 401k retirement account.
It's beneficial for businesses because its matches of employee 401k accounts are tax deductible. It also eases the workload of the employer, putting the task of retirement investing on its employees.
Oracle matches 50% of an employee's first 6% of contributions, which is about standard among most companies. Big brands will use its 401k matching policy as an incentive to attract the best talent. The more competitive the match, the better employees they can attract.
How to get started
Setting up a 401k plan for your employees can be quite technical. You should look to get in touch with a specialist. They will be able to help you understand how much it'll cost you to set up.
Conclusion
In this article we just covered 15 of the best employee incentive ideas.
If you want to not only attract great employees, but keep them, you need an epic benefits package. One that offers a host of valuable employee incentives — things like 401k matching, and healthcare.
Failure to provide these incentives and you're going to spend more time recruiting, than actually working.
Got any questions? Leave a comment below!