Today we're officially introducing the ability to tag kudos messages with company values. It has been one of our most requested features and we're excited to show you what we've built.
We believe company values should serve as guidelines for attributes that team members strive towards. By showcasing them in kudos messages, you'll be able to identify/celebrate individuals that uphold these values and are leading your team in the right direction.
All accounts have been set up with some default company values to give you an idea of how the feature works:
Teamwork
🤝
:handshake:
Supporting each other. Being kind and helpful while working together.
Great customer service
⭐
:star:
Doing what's best for customers, partners, and consumers.
Above & beyond
🚀
:rocket:
Bringing your 'A+' game. Leading by example, having great impact, going beyond expectations.
When you log in to the KudosBot dashboard, you'll see these values and have the option to edit or delete them.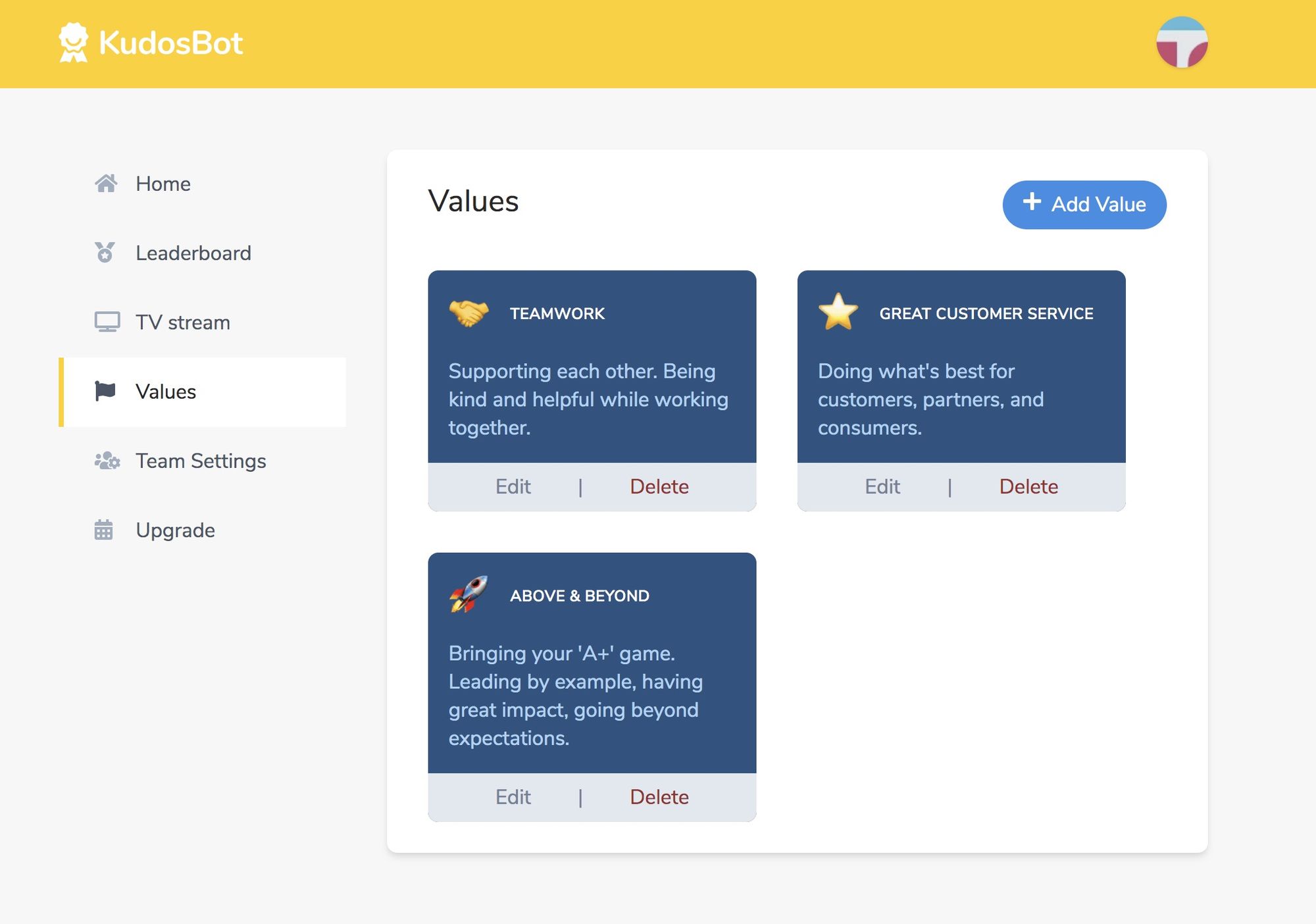 Once these values are set, you'll be able to pull them up in Slack anytime by simply typing @KudosBot values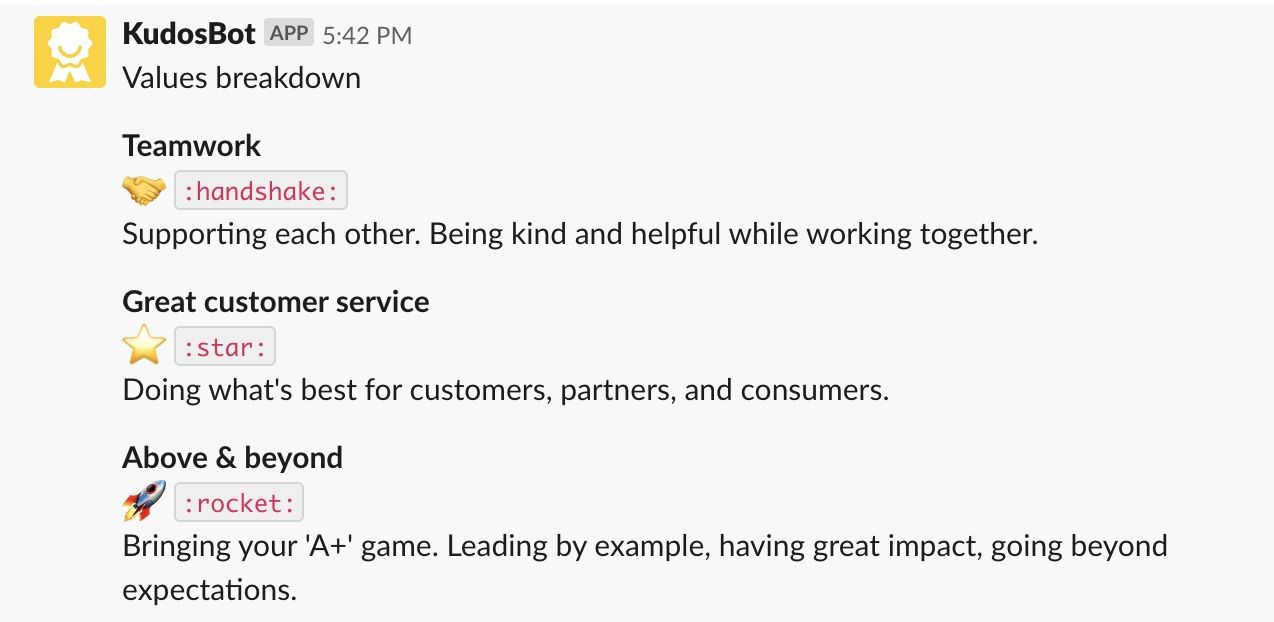 In addition to this, with each kudos message you post there will be an action dropdown to tag one of these values.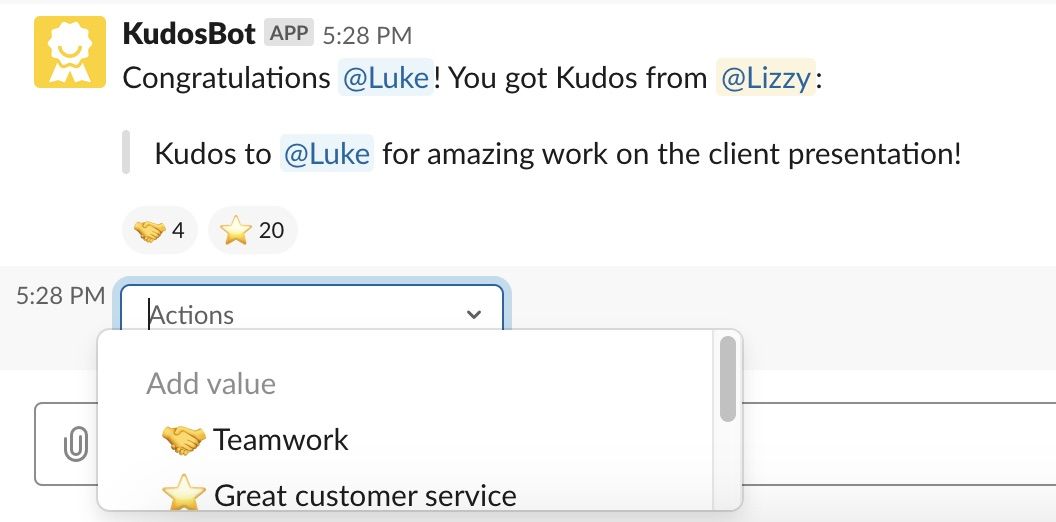 Piling on emoji reactions is encouraged! 😀
Give it a try and don't hesitate to reach out to us at [email protected] if you have any feedback.