The latest feature we're adding to the KudosBot dashboard is a way to analyze your team's kudos. Some high level insights are:
Top givers/receivers of kudos
Team values are celebrated the most
Channels that are the most active
Comparisons of kudos, participants, and channels to a previous time period
Bar graph of kudos given over time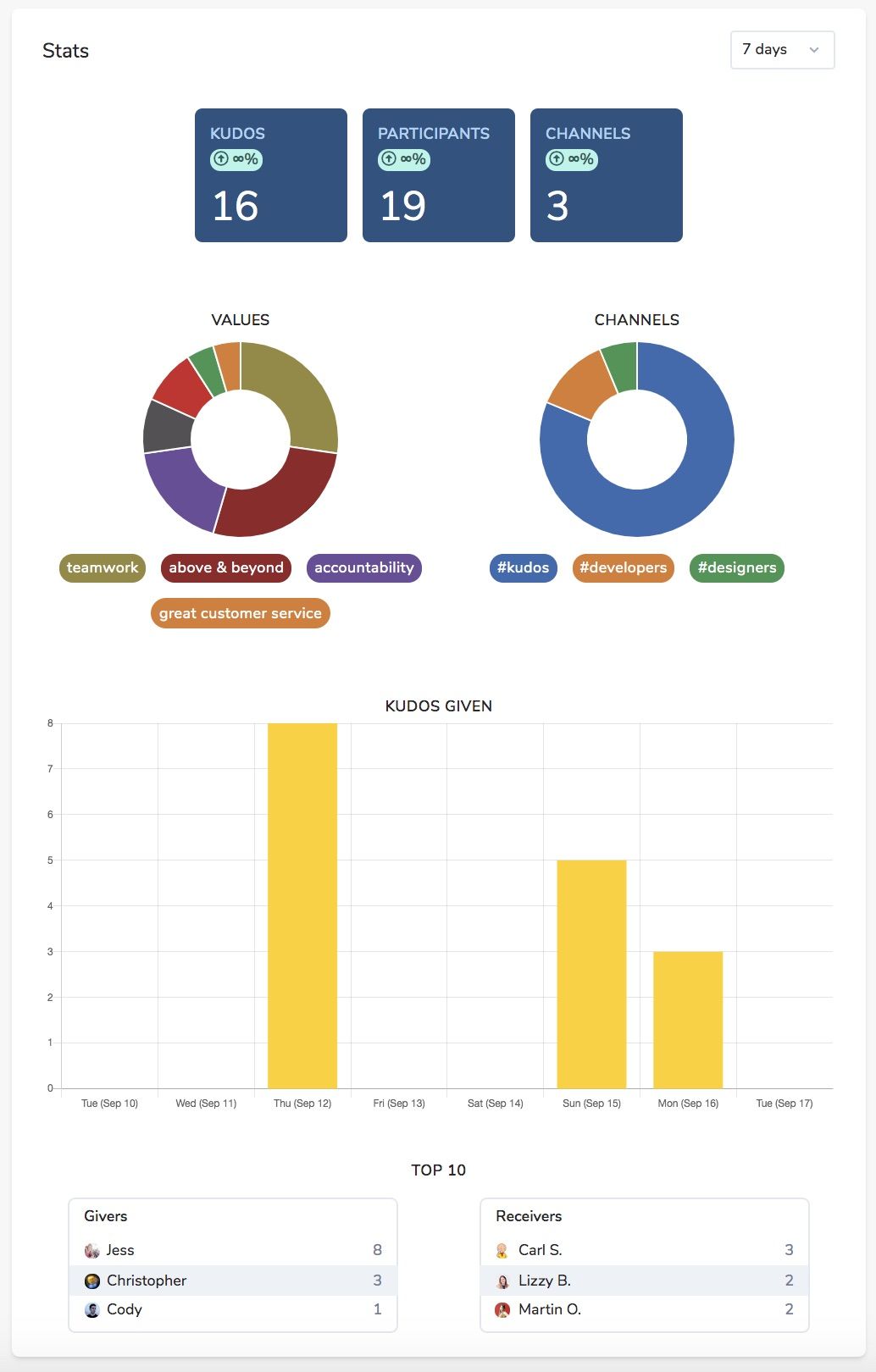 Channel Leaderboards
Another widely requested feature was having unique leaderboards per channel. This would apply for multiple teams within a company that would like to have their own leaderboards. You can now enable this from the Team Settings page and then typing in @KudosBot leaderboard from the channel you want the leaderboard from.
Dashboard on mobile
There were some issues viewing the new stats and other dashboard pages on mobile. We've cleaned that up as well and should be looking much better now.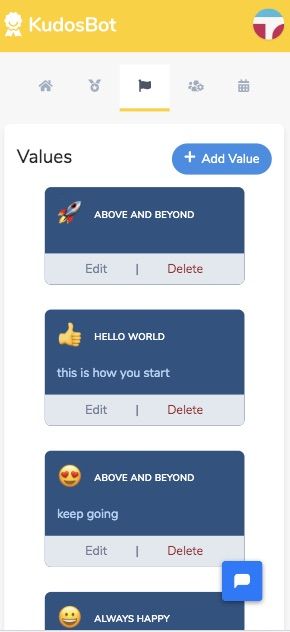 As always, don't hesitate to reach out to us at [email protected]